Inside My inkDori: The Artist
Posted on

In order to inspire you, I'm interviewing several inkDori enthusiasts to find out how they use thiers! Today Katie aka @studio.katie is here to talk about what's inside her inkDori...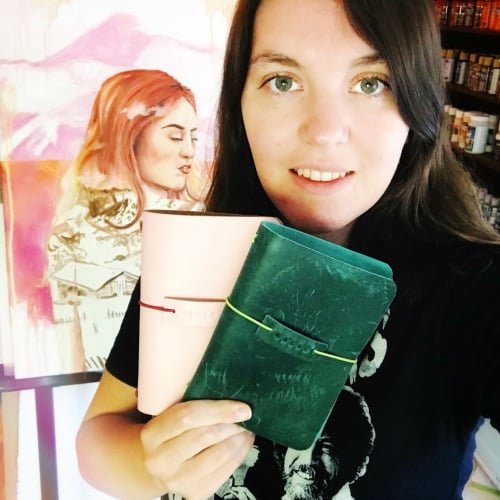 Hey there! I'm Katie, I am an artist and crafter located in Washington, USA. I love anything and everything crafty – from sketching and painting to scrapbooking and art journaling, and even crochet and quilting. If it's creative, I must try it! I share all of my creative pursuits as well as tips and tutorials on my blog.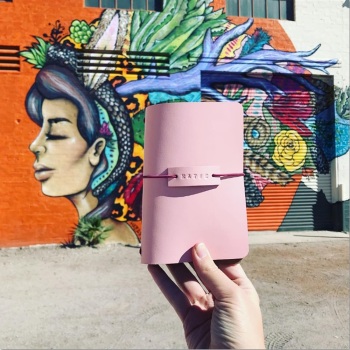 What size and colour is your inkDori I actually have 2 pocket inkdoris that I use and love! One Inkdori Original in Jade with Lime Green elastic and one in Macaroon Inkdori in Strawberry with Claret elastic!
What do you mainly use your inkDori for? I really love to use my inkdori when I travel. And I've been traveling a lot this summer so my inkdori has been going on many adventures with me! So far this year we've been to Arizona, Colorado, Alaska, California, Arizona (again), Texas, Alabama, Georgia, and home here with me in Washington.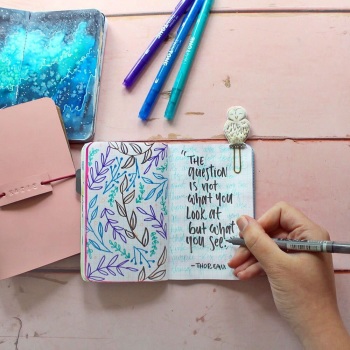 How do you use your inkDori day to day? I keep a few different journals going at once and so I have them in my Macaroon inkdori. She sits on my desk so she's easily within reach each day for me to work in my journals. Inside I've got a random art journal, a journal for notes, and a galaxy journal.
& finally, why do you love it? It took me a little bit to get into the TN trend, but now I love them because they basically turn multiple little journals into 1 journal.
I also love the feel of the leather covers, and the colors! I love the colors they're available in. Rebecca does such an amazing job in making them!