Say Goodbye to Fear and Anxiety
Posted on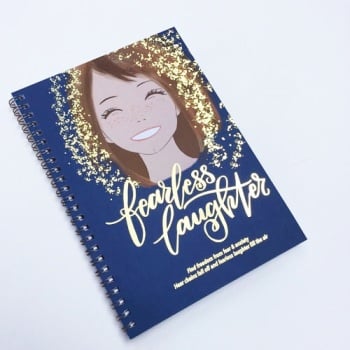 I'm super excited to announce the pre-order launch of my latest project - Fearless Laughter! This workbook journal will help you find freedom from fear and anxiety, hear chains fall off and fearless laughter fill the air.

The Fearless Laughter project has developed from my own personal experience of walking with God through times of fear and anxiety; I am excited to now share with you what He has taught me along the way. Without a doubt, the best weapon I have found against both fear and anxiety has been scripture. Within this workbook journal I explain why and how I use scripture in these situations. I've put together a list of nearly forty common fears / anxieties and an arsenal of key scriptures you can use in your life to help fight and conquer them.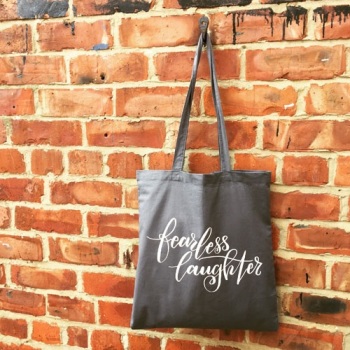 You can find more information (and reviews from real people who have been using Fearless Laughter for themselves) in the website listing here, where it is available for pre-order and if you are a newsletter subsciber - you can save 20% on any order of the Fearless Laughter workbook journal placed before Friday 12th May.
You can also order a Fearless Laughter shopping bag, perfect for running errands around town.

I hope you're as excited as I am to get started on this journey! Take hold of the following great truth from the Psalms for yourself, and start your walk into fearless laughter!

God bless,
Rebecca XO