Old Red: My Bible Journaling Journey
Posted on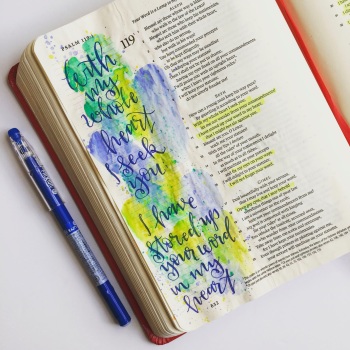 Yesterday I was telling a friend about when I first started sharing pages from my journaling Bible on Instagram, back when #illustratedFaith was a movement rather than a brand and the online Bible journaling community was a lot smaller. I came up against opposition from "real world friends", but I knew the things I was sharing were impacting people, so I staid determined to share. I also knew sharing this way was something God had laid on my heart to do... As I was telling my friend about these things I felt challenged by my own words.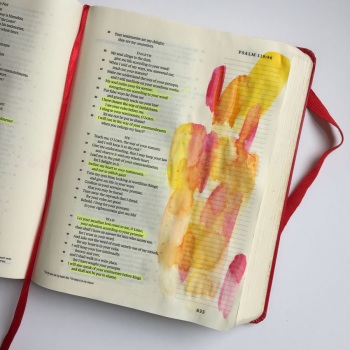 I stopped sharing photos of my Bible a while ago, for different reasons this time. But talking yesterday I had to ask myself if stopping is right. If, back at the start, I felt God asked me to share pages from my journaling Bible, verses prompted by Him - then why have I stopped? The initial opposition didn't stop me, so why I have I let recent criticism silence me? If I opened up my original private Instagram account to be public in order to share the word with a wider audience, because I felt called to, why am I no longer walking in that calling? Has that calling changed? Has God told me that season is over? No, I don't think He has. So, it's time to get back on the job! You can expect to see more of "old red", and I'm even going to branch out from my signature watercolour splatters that birthed Grace & Salt ink!
And friends, you have permission to hold me accountable, if I'm not posting - ask me why!