Ambassador Team

Meet our team of brand ambassadors... find out about them here and click on their photos to be taken to their Instagram feeds!
Hi, I'm a wife and mama in Vienna, Austria. I'm addicted to coffee and ice cream, and obsessed with nail polish and lip gloss. I'm the voice and artist behind the tawni marie a creative lifestyle blog and design shop. I was introduced to the world of Midoris and Fauxdoris in 2015, and have been in love with the inkDori ever since I laid eyes on them!
Tawni's Posts:
Inside my inkDori : The Faithful Planner


I'm Laura, 22 years old, studying Communication, Advertising and Marketing. I live in tiny, but beautiful Northern Ireland. I love to go on adventures, and forests are my happy place! Autumn is my favourite, and I'd spend that whole season in Tollymore Forest if I could! My love for forests is closely met by my love for notebooks, crafts and exploring!
I spent this summer working at a Christian camp in New Jersey for my second year, before I started my placement year of full time work in September!

Hi, I'm Holly, a wife and mom of two who lives in Vienna, Austria. Originally from the United States, my family moved abroad in 2012 to work with a church plant and non-profit organization teaching English to and exploring faith with people of all cultures and ages. I create through writing and photography and have a passion for people, faith-based life coaching, understanding anxiety, and all things coffee related.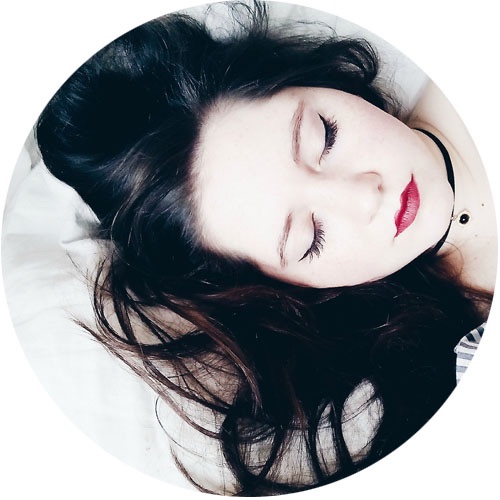 Hey there! My Name is Lina and I am a dreamy nineteen year old girl from Germany. I am very short, with long dark hair, blue eyes and a hella lot of freckles. I have loved journaling since I was little and when I found this amazing online community of artsy creators I decided to join it by starting my own Instagram under the name: agirlwithajournal. Because that's me since middle school. I took it literally everywhere. Recently I started a YouTube-Channel to share Journal Flip Troughs and Process Videos with everyone, who wants to know how I create my journal spreads.
My favourite things to use are watercolours and ink sprays and I also believe in the power of words and writing. It's so important to me that and has quite a big place in my (as I imagine it) colourful heart.

Hi! I'm Megan (or Meg, whichever you prefer), a 20-something English Literature undergraduate from England. I love all things paper - journaling, reading, arts and crafts, and I'm one of those weird people who likes to smell books. I love to share my art journals and I probably own way too many notebooks (if there is such a thing?).
My name is Christianna, but everyone calls me Christi. I am a graphic designer for a small town newspaper in Upstate New York (nowhere close to the city, trust me). I love to hike, go letterboxing, relax in my hammock, spend time in museums, or cozy up with my cats and a book or movie. Since I got my first inkDori, one is always by my side, like a security blanket ready for me to pour myself into. My journals are filled with watercolor, washi tape, Fuji instax pictures, hand lettered pages and memories.
We are not constantly recruiting for the Ambassador Team, but we always love hearing from journal enthusiasts. If you are passionate about journaling, take beautiful photos and have a strong online presence in the journaling world and fancy joining our Ambassador team, get in touch and see if we're recruiting. Include in your message: a bit about yourself, why you'd like to join the team and your instagram handle and we'll be sure to take a look at your feed.